Community Outreach
5 Star Car Wash Community Fundraising Opportunities
5 Star Car Wash & Detail Center
Vitalant Non-Profit Blood Provider
Vitalant and 5 Star Car Wash Partner for a Blood Drive on March 8th, 2020
Vitalant has been a community blood provider since 1941 and serves patients in more than 45 hospitals in the Bay Area. They rely 100 percent on volunteer donors who save countless lives each year. Vitalant needs to see 500 donors a day to meet the needs of local hospitals and patients.
"Blood is the most precious gift that anyone can give to another person – it really is the gift of life." Steve Pignataro, Vitalant Donor Representative explicates. "We are beyond grateful for 5 Star Car Wash's continued support and dedication. Through our partnership, 406 lifesaving units of blood have been donated. Each donation of blood can potentially save 3 lives, 5 Star Car Wash blood drives have possibly saved the lives of 1,218 people!"
Please continue this life saving tradition and join us at the July blood drive!
5-Star Car Wash has developed a simple program for community fundraising.
It works like this:
Buy a $10.00 Fund Raiser Certificate for $5.00 then sell it at face value for $10.00. Your fundraiser makes $5.00 per certificate.
The Certificates can be used together with any car wash. They have no cash value. They can be used only for services at face value. 5-Star Car Wash will buy back the $10.00 certificate what was paid at $5.00 if they don't sell. This provides an excellent way to raise money for Schools, Churches, Special events, and various non-profits, etc
Please contact a facility manager for more details or questions.
5 Star Car Wash supports various organizations within Solano County such as and not limited to:

The Kids Day of Fishing, Inc. is local non-profit organization maintained by a dedicated group of individuals focusing on the enrichment of children and families with special needs or are under privileged through fun outdoor activities that build confidence and life skills that can enrich lives.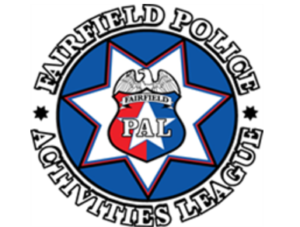 Fairfield Police Activities League provides a safe and fun environment that empowers and encourages youth of Fairfield and Suisun to overcome challenges, gain respect for self and others, discover their potential, and develop a sense of belonging in their community.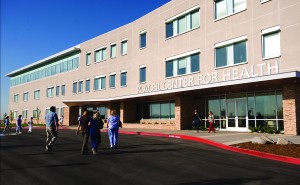 UC Davis Cancer Center  When faced with cancer, you want the best hope for a cure.  At the UC Davis Comprehensive Cancer Center, recognized nationally as a leader in cancer research,  care and education, we are breaking barriers to beat cancer…
Fairfield- Suisun Chamber of Commerce and Vacaville Chamber of Commerce
5 Star Car Wash endorses local business and the improvement of the economic infrastructure in both cities 5 Star Car Wash is present. Each city's Chamber represents growth within business which brings in jobs and stability to each community.
Affiliations
5- Star Car Wash is proud to be a member of the two most respected car wash organizations.
The International Car Wash Association's primary mission is to serve the needs of the car wash and detailing industry's professionals and to represent their industry based interests.
Bill Proestler, Proprietor of 5 Star Car Wash attends the International Car Wash Association's annual trade show in Las Vegas every year. This show averages 10,000 in attendance and attracts engineers and proprietors in the industry providing first hand information, and fresh ideas to bring back to different facilities throughout the states. The Association publishes an informational magazine and provides alerts throughout the year to its industry leaders.
WaterSavers® is a recognition program from the International Carwash Association® designed to help professional car washes promote their environmentally responsible business practices.

The Western Carwash Association (WCA) was established in 1994, formerly the California Carwash Association and includes the states of Arizona, California, Nevada, Oregon, and Washington is a professional organization that focuses on environmental issues and is a strong advocate for the car wash industry in these states.