Your opinions are important to us. Whether it is a simple question or a valuable suggestion, we look forward to hearing from you. You can call us by phone or email us directly. We have two convenient locations to serve you One in Fairfield and the other location is located in Vacaville.
900 E. Travis Blvd.
Fairfield, CA.  94533
520 Orange Dr.
Vacaville, CA. 95687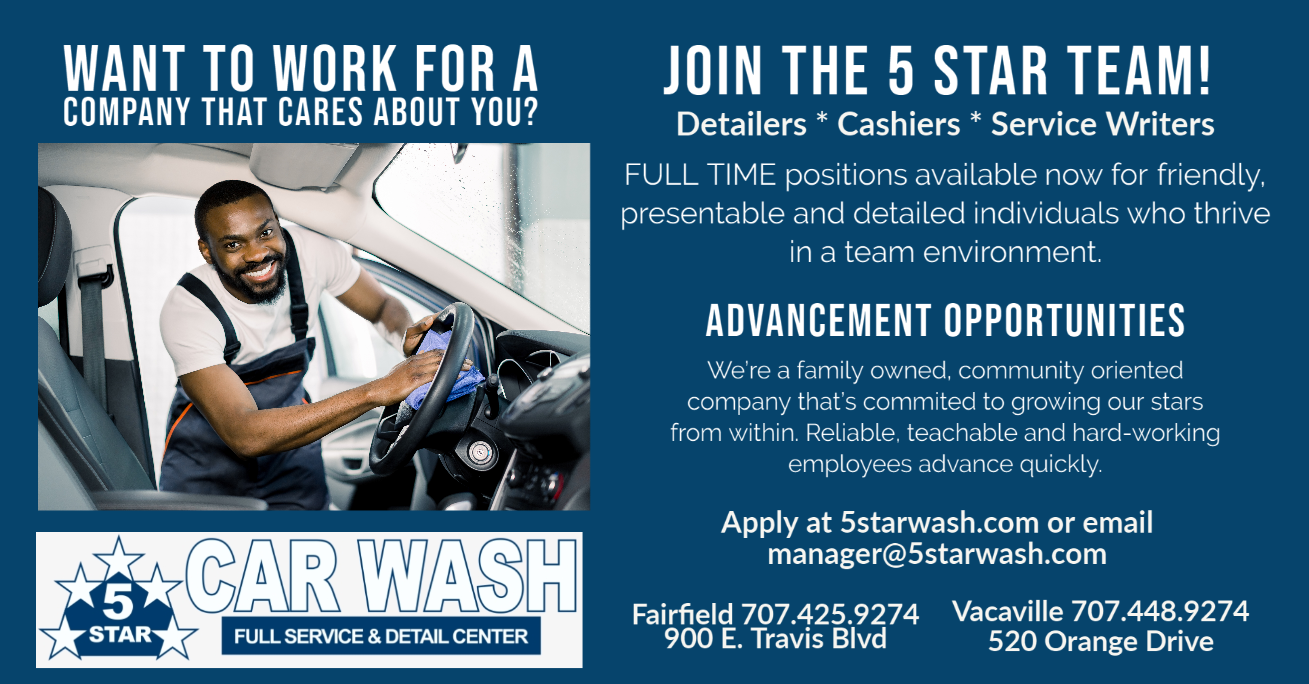 We offer opportunities to people who are dedicated to the highest quality and customer service. If you believe you can meet the above basic qualifications, please download application and turn in completed application to desired facility of employment.
All of our positions can lead to advancement such as supervisory or management positions. Team work and dedication to provide excellent customer service is the main criteria for advancement. 5-Star Car Wash tries to promote from within whenever possible. We try to provide a relaxed friendly environment and training for success.
Bill Proestler