5 star car wash & detail center
Coupons
SUPER EXTERIOR Car WASH
$14.99  Reg. $17.99  Save$3.00
Not valid with any other offers.  Exp.12/31/2023  Code: Web-310
Extra for Trucks, Vans & SUV's
5-STAR PACKAGE

$34.99 Reg. $39.99
Save $5.00
OR SAVE $5.00 ON ANY DETAIL SERVICE!
Not valid with any other offers.  Exp.12/31/2023
Code: Web-312
Extra for Trucks, Vans & SUV's
5 Star Car Wash &
Detail Center
Fairfield Location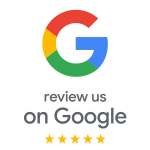 5 Star Car Wash &
Detail Center
Vacaville Location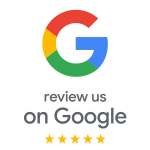 BENEFITS OF UNLIMITED  WASH CLUB

A Clean Car makes you Feel Good. Wash as often as you need and keep your vehicle always looking good.
For your convenience, 5-Star's Unlimited Plans automatically renew each month, so you don't have to worry about it. Payment based on purchase date. There is no long term contract you can cancel anytime and your plan will remain active until the next billing cycle.
Each Unlimited plan is valid for one authorized vehicle. This vehicle is identified by its license plate. So it's easy to wash as often as you want. Membership can be easily transferred to another vehicle.
Use either of our two locations in Solano county for your convenience
Up-grade to any other service by just paying the difference between the individual car wash price on your membership and the up-graded service you want.
Membership is for one vehicle only, second and third vehicles can be added and billed together.
Our New App Has Launched!
Just Launched!
Download our FREE APP for Additional saving discounts & Tips! Coupons are located in the app! Just bring your phone into our Fairfield or Vacaville location for coupon savings! Once you have downloaded our app look for special promotions available only through our app!